Onboard safety optimization at WorkBoat Show 2022
Health & safety is a key product focus area of Green Instruments. We work intensively towards enhancing safety measures onboard, with the purpose of protecting not only crew members; but also the environment and valuable assets.
One of the central products in the above regard is our G26 Ambient Oil Mist Detector. The system detects all types of oil mist and will, with the early reaction alarm system, alert crew members of any potential oil leak before this evolves into a dangerous - probable life-threatening - situation.
Safety optimization for all needs
While the system is not new, the technology is well renowned and installed onboard vessels all over the world - for reference, see our WMO case here. The simple and reliable opacity monitor can be configured to fit the needs and requirements of customer specification.
The oil mist detector is available in various versions each specifically developed for the purpose and location of the system, whether this requires multiple (up to 15) sample points, integration into engine hotbox, a pre-aligned spot version, or ATEX/IECEx certified for use in potentially explosive areas. Learn more about the G26 Ambient Oil Mist Detector here - and do not hesitate to get in touch with our specialists, should you have any questions.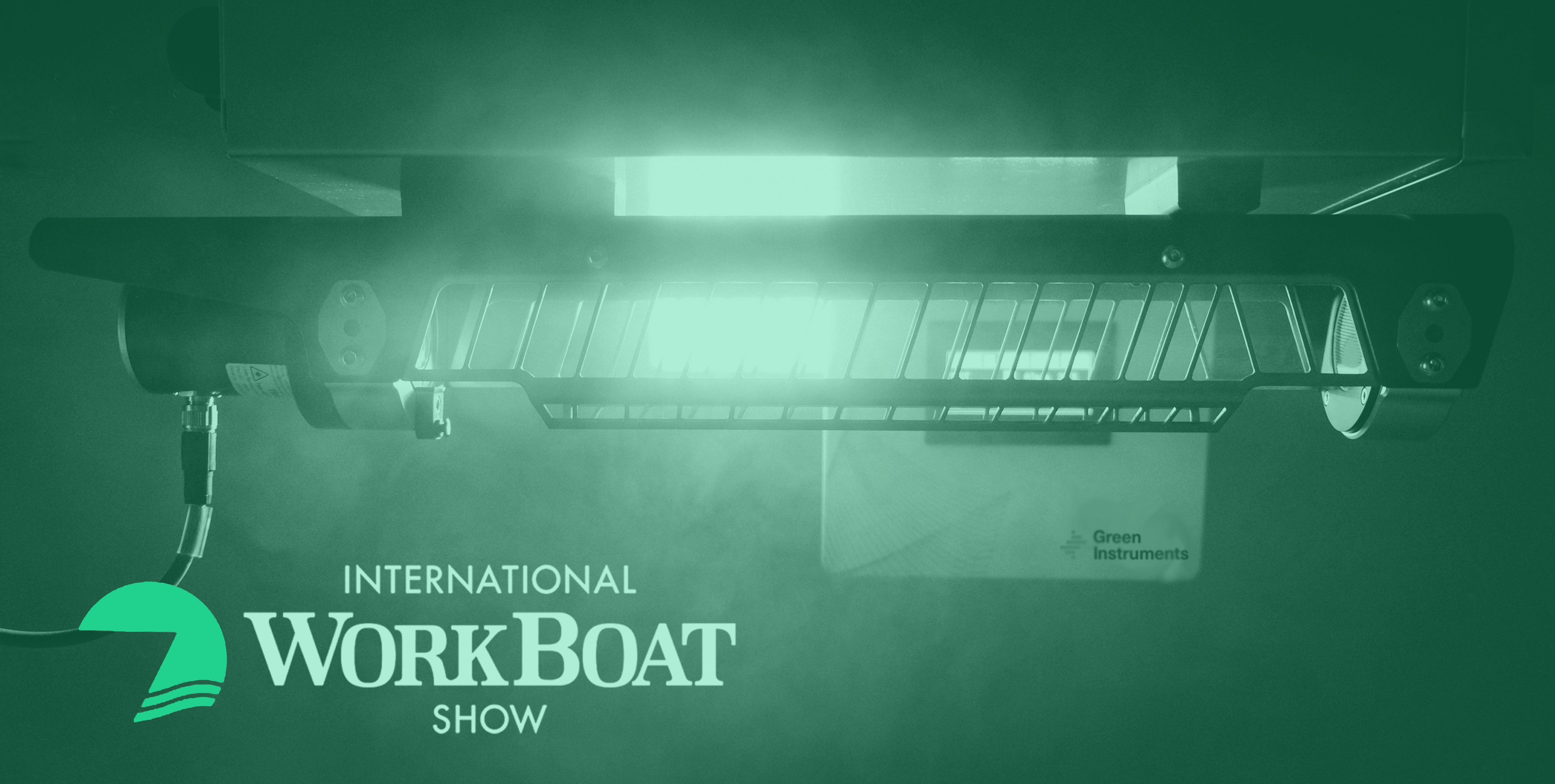 WorkBoat Show 2022
Jeppe K. Moller and Kim Mosbaek will represent Green Instruments USA Inc., at this year's WorkBoat Show in New Orleans. The International WorkBoat Show is a trade-only conference and expo for commercial vessel owners, operators, and builders - as well as the vendors and suppliers that serve them. The annual show is considered a unique opportunity to receive industry updates and learn about the latest products among like-minded individuals and more than 700 exhibitors.
You will find Green Instruments at booth 223 from November 30th to December 2nd.
For more information, please visit WorkBoat Show.