Multi Gas Monitoring
G7000 Multi Gas Monitoring System
The G7000 Multi Gas Monitoring System is a simple and modular system designed for high ambient temperatures. It provides accurate and continuous real-time monitoring of different emission gases, helping to ensure that vessels comply with increasingly stringent emission regulations.
Product information
G7000 Multi Gas Monitoring System
Robust and cost-effective solution
The G7000 Multi Gas Monitoring System is a durable, robust, and cost-effective continuous emissions monitoring system (CEMS). The robust system is suitable for persistent vibrations, high temperatures, and humid processes which makes it reliable in harsh and tough marine environments. All materials are specially selected to resist wet and acidic exhaust gas from scrubbers. The modular design of the G7000 Multi Gas Monitoring System makes it possible to monitor different gases according to customer specifications. It provides real-time and accurate monitoring of SO2 and CO2 concentrations in exhaust gas and is fully compliant with international emission restrictions and regulations.
Simple operation
The G7000 Multi Gas Monitoring System comes with up to two multi gas analyzers. These gas analyzers use non-dispersive infrared measurement technology, which has been well-proven in many applications. Besides the multi gas analyzers, the system consists of a sampling board and a double sample conditioning unit. The unique double-sample conditioning unit prepares the next sample for measurement at the same time as the current sample is being measured. In other words, the conditioning unit prepares the sample for analyzing. This allows the system to sample up to five different sample points per system via a multiplexing device, thus ensuring a fast response time.
Automatic calibration
Calibration of the G7000 Multi Gas Monitoring System is simple and executed automatically using an integrated optical filter and instrument air and can be set to run at intervals that meet the requirements of the application. To avoid damage due to condensation, it is recommended the system is run continuously.
Combined system
The G7000 Multi Gas Monitoring System is compliant with resolution MEPC. 340(77) and when combined with the G6200 Water Monitoring System on vessels, crews have installed a complete monitoring system that is fully compliant with MEPC. 340(77) provided by one supplier and hereby one point of contact.
Service and support
The G7000 Multi Gas Monitoring System is simple to install and maintain due to the low gas flow design which ensures lower filter consumption and longer intervals between filter services. Generally, the system operates for long periods between service visits, ensuring low cost of ownership. The system has consumable parts that can easily be replaced by the crew or by Green Instruments service support. Should assistance be needed in terms of replacement of e.g. consumable parts or retrofit to a new system, Green Instruments provides full service and support to ensure optimal operation throughout the entire product lifetime.
Key features
Durable and robust design
Designed for high ambient temperatures
Simple installation and maintenance
Measures SO2 and CO2 levels
Optional: CO, CH4, NO2, and NO
Well-proven extractive system
Unique double-sample conditioning unit ensures fast response time
Up to five sample points
Automatic calibration using internal calibration cells
Fully compliant with MEPC. 340(77)
Long maintenance and service intervals
Low cost of ownership
Global service and support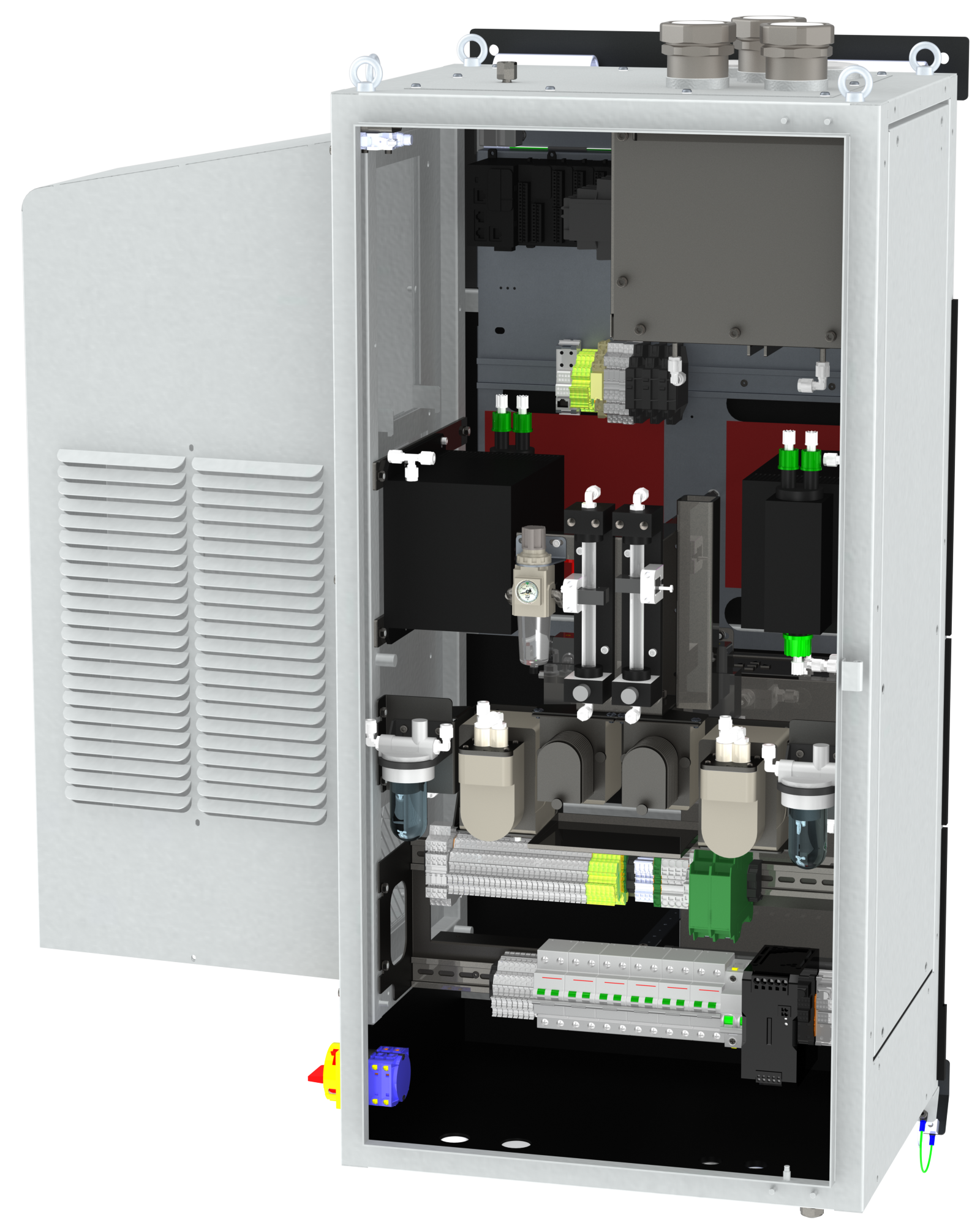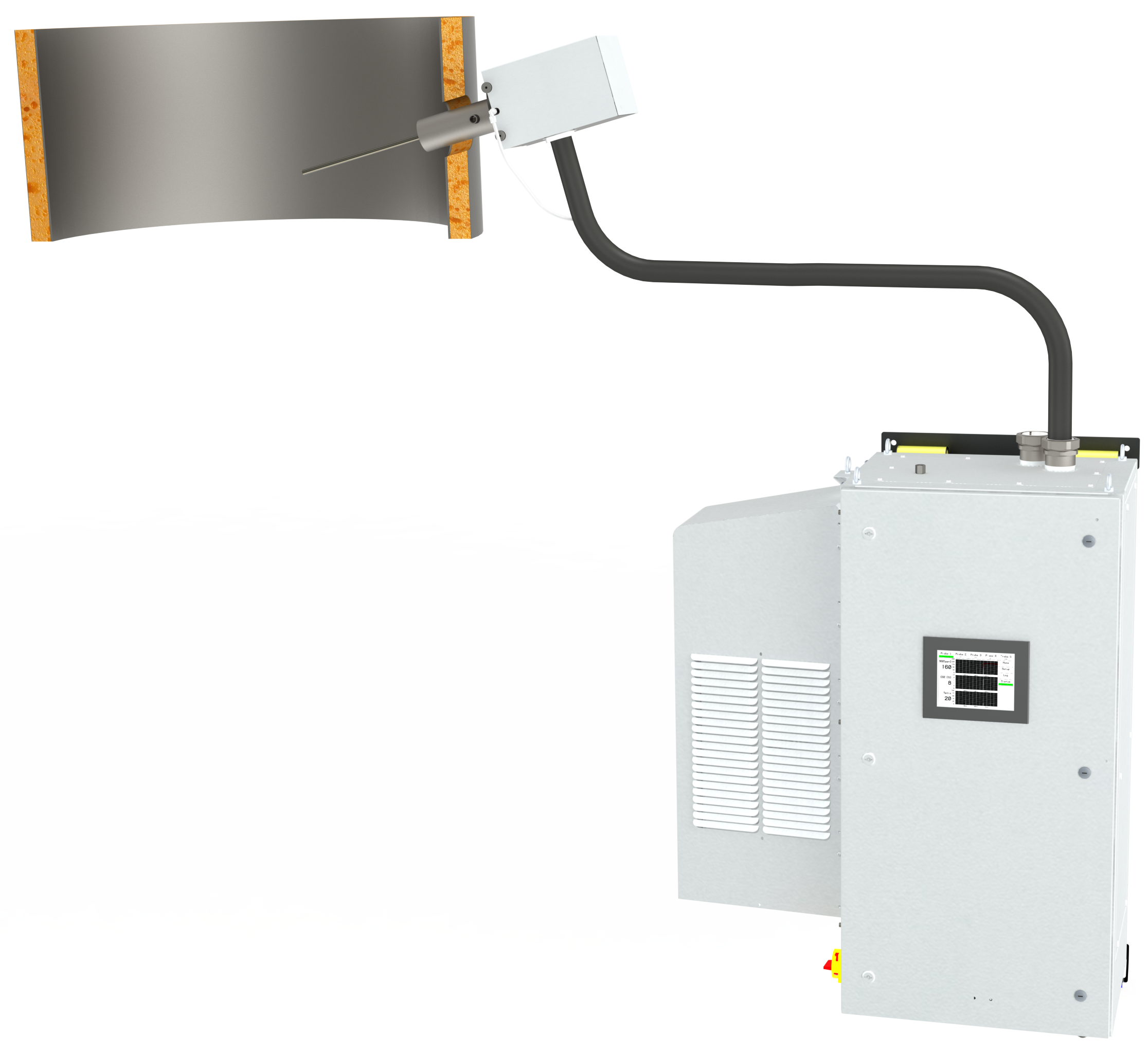 Certificates