Green Instruments welcomes five new employees
Green Instruments is excited to welcome Thomas Larsen, Sonny Trudslev, Daniel Dith, Berit Brendborg, and Jesper Møller Jensen.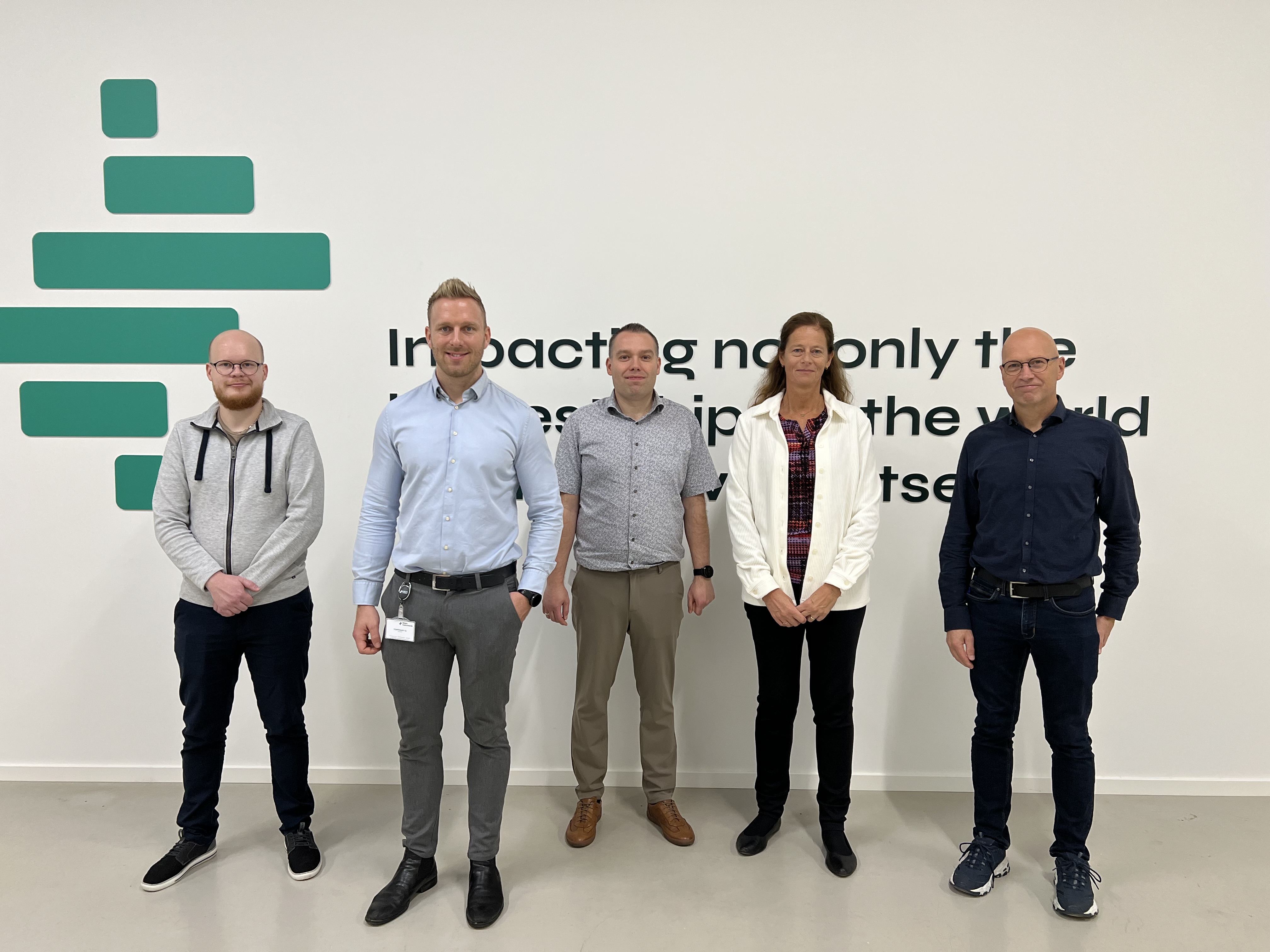 Today, Green Instruments welcome five new employees at the headquarters in Brønderslev.
Thomas Larsen will join Service & Warranty as Service Engineer. Thomas has great experience from service as well as electricial positions. Thomas will be a part of the travelling service team, responsible for commissioning, service, and troubleshooting worldwide.
Sonny Trudslev will take the part as Team Lead R&D/Project Management in the Technology department. Sonny's primary task will be to plan and execute projects, project cost and budgetting and improve our project management processes with his solid experience from supervision, site - and project management.
Daniel Dith joins Green Instruments as Test and Development Engineer. Daniel brings extensive experience in developing test equipment for production as well as development of documentation, design and construction of control boards for e.g. the maritime sector, water works, cooling systems, etc.
Marketing welcomes Berit Brendborg as new Team Lead Marketing & Communications. Berit brings experience in strategy, marketing and communications, PR & branding, and will join marketing with the purpose of taking over the daily management responsibilities.
With his solid NPI experience, Jesper joins Green Instruments as NPI Project Manager. Jesper will take a central role in integrating product development projects and manage product introduction activities, coordination and managament of strategic quality issues, etc.
We are beyond excited for Team Green expansion - please welcome them all.