Four new Team Green members
Green Instruments welcomes Chris Frost Hansen, Lasse Værens Pedersen, Michael 'Mike' Andersen, and Nikolai Lund Kühne.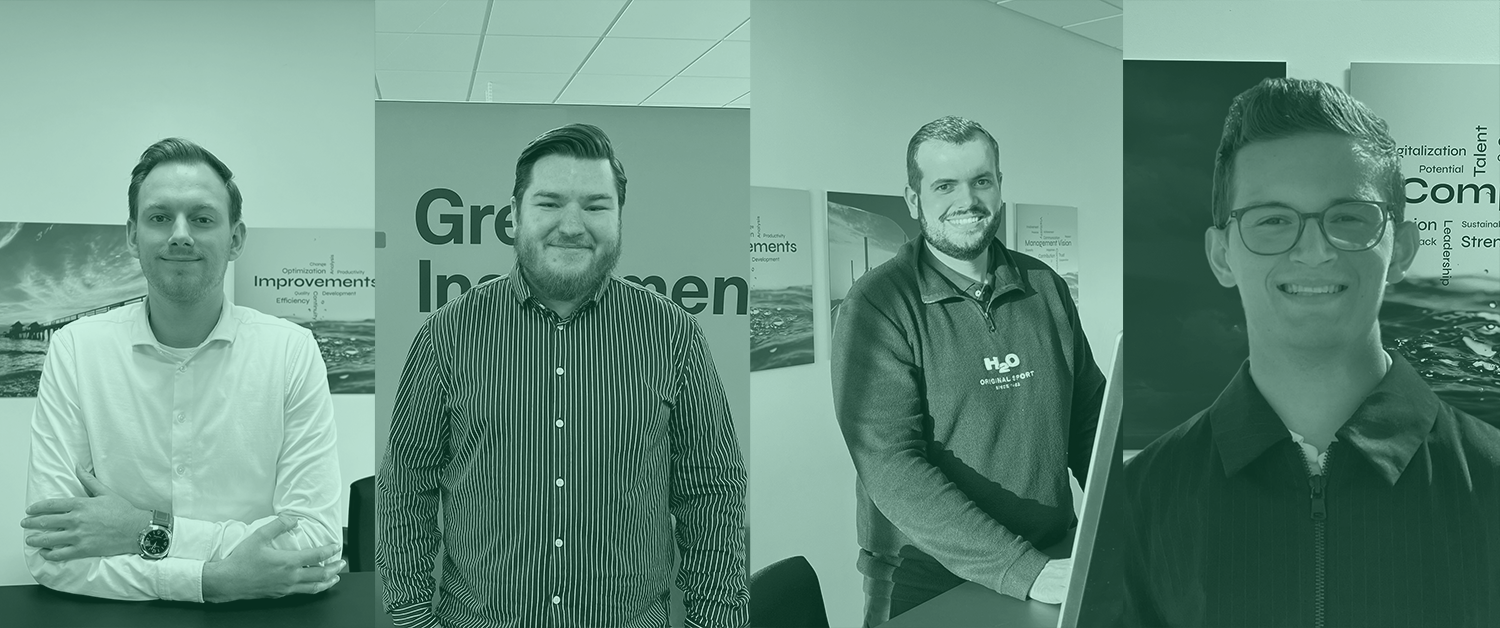 It feels like such a privilege to once again say: welcome to Team Green! None less than four have started their Green Career in the last couple of weeks. With no further ado, please meet our new colleagues:
Chris Frost Hansen joins our Finance Department as Finance Business Partner. His reponsibility will be to assume ownership of the Business Finance deliveries across Green Instruments and much more. He will function as the wingman of our CFO, Lars Flou.
ME & ERP will expand with two new team members; Lasse Værens Pedersen and Michael 'Mike' Andersen. Lasse will be reponsible for implementing and developing business application systems within Green Instruments - and the knowledge bank of the entire organization in case of questions and for the insurance of business application maintenance. Mike will be supporting our existing Manufacturing Engineering team with various tasks alongside his studies. Mikes first step will be solving non-comformities.
Nikolai Lund Kühne joins our Technology department. Here, Nikolai will combine his knowledge from Math Tech to assist the R&D team with the development of advanced sensor technologies for environmental monitoring - alongisde various other, occuring tasks.
Once again, we welcome you all to Team Green.