Oxygen Analyzers
G3620 Stack Gas Oxygen Analyzing System
The G3620 Stack Gas Oxygen Analyzing System is designed to accurately and efficiently monitor oxygen levels to control and optimize combustion efficiency, thus saving fuel as well as preventing the emission of black smoke and soot.
Product information
G3620 Stack Gas Oxygen Analyzing System
Robust design and reliable monitoring
Green Instruments oxygen analyzing systems provide user-friendly and robust monitoring of oxygen in several industrial environments. Stack gas is the exhaust gas emitted from boilers. The G3620 Stack Gas Oxygen Analyzing System provides data for controlling the fuel-air ratio in the burning process and is used for controlling combustion and optimizing boiler efficiency. In other words, the data provided is useful for energy optimization and environmental compliance. Insufficient oxygen supply leads to poor combustion, fuel waste, and loss of energy as well as more black smoke and soot in the atmosphere. With the stack gas oxygen analyzer, savings of 3-5% in fuel consumption are achievable. Even used in smaller boilers, the payback period is just a few months.
Simple operation
The heart of each Green Instruments oxygen analyzer is a microprocessor-based unit with a simple menu structure that ensures a quick set-up procedure. The oxygen analyzers are designed for easy replacement of parts and simple system calibration. They use a zirconia sensor cell, which is based on well-proven and reliable sensor technology.
Control combustion and optimize boiler efficiency
The G3620 Stack Gas Oxygen Analyzing System is a decisive tool consisting of an oxygen analyzer, a sampling board, and an ejector probe with an oxygen sensor for optimizing boiler efficiency and reducing excess oxygen. Too much excess oxygen absorbs heat, which means valuable energy is lost. The system is installed in the stack close to the boiler, providing real-time, wet oxygen measurements under actual exhaust gas conditions. This means that the stack gas is analyzed in-situ without being led through vulnerable sampling lines. The analyzer is highly configurable, delivering outstanding performance and reliable in-situ real-time monitoring.
Simple calibration and automatic backflushing
Calibration of the G3620 Stack Gas Oxygen Analyzing System is simple and automatic, ensuring minimum maintenance. Calibration is executed at regular intervals and uses instrument air. Automatic backflushing of the probe head keeps it clean from loose soot and dust.
The ejector probe
Ejector probes are used in areas with low or negative gas pressure. The ejector probe on the G3620 Stack Gas Oxygen Analyzing System drives an ejector, drawing the sample gas into the measuring chamber. This ensures a fast response time.
Service and support
The G3620 Stack Gas Oxygen Analyzing System is compact and simple to install. Consumable parts are easy to replace. In the event that assistance is required, for example with the replacement of parts or with retrofitting, Green Instruments provides full service and support to ensure optimal operation throughout the entire product lifetime.
Key features
Optimizes boiler efficiency
Robust and compact design
Simple installation – minimal footprint
Simple calibration
True wet measurement of excess oxygen in exhaust gas
Configurable measuring range and signal outputs
Automatic artificial calibration
Automatic backflushing for purging filter at probe head
Low cost of ownership
Global service and support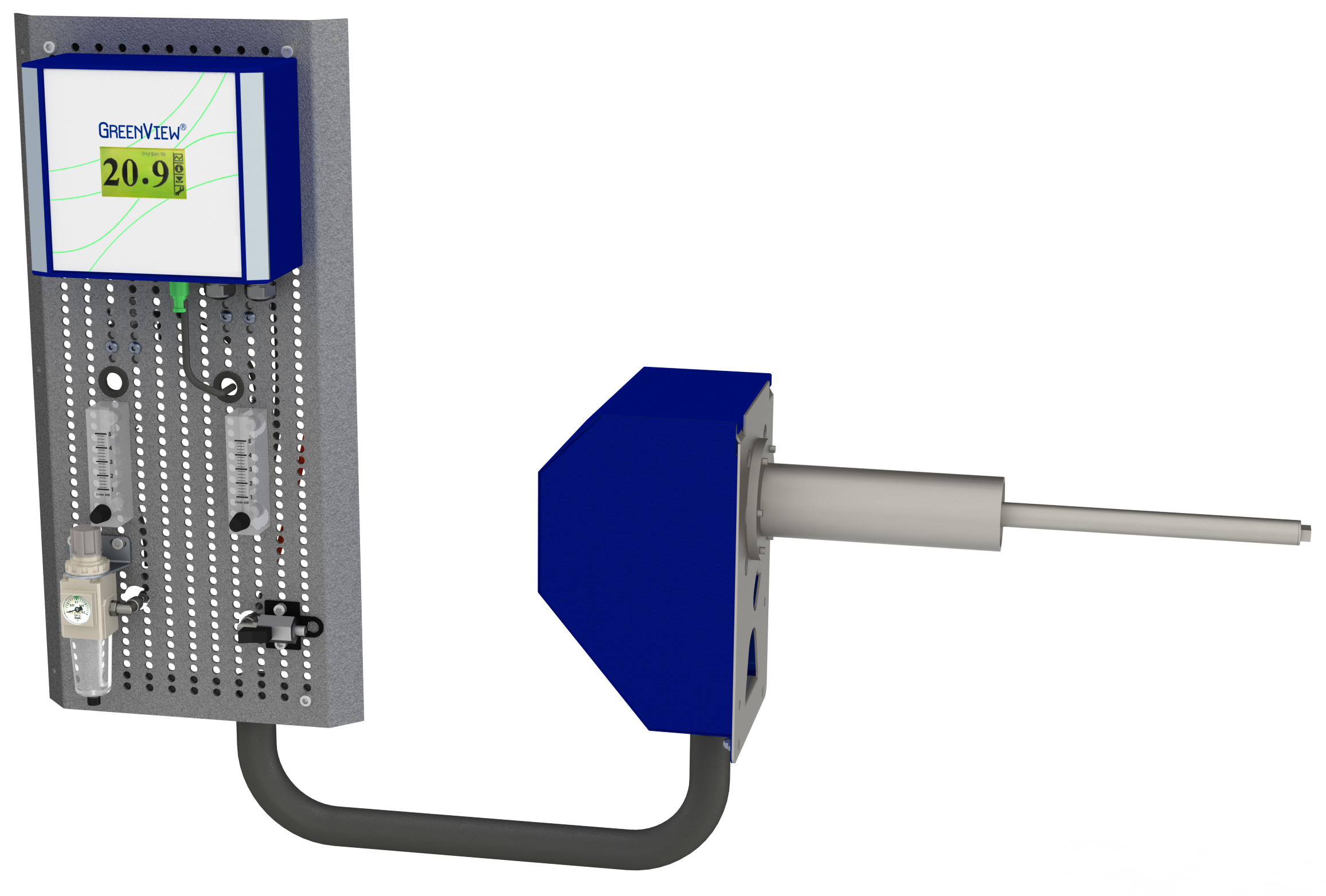 Certificates




Share your details and we'll reach out tailored to your needs